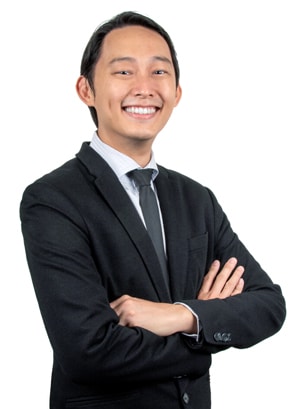 Clinical Interests

Specialty: Oral and Maxillofacial Surgery

Implant & Bone Grafting Surgery
Wisdom Teeth, Dentoalveolar Surgery
Orthognathic Surgery
Facial Injury and Deformity Correction
Growths, Cysts & Tumours

Certification

BDS (Singapore), MDS (Oral & Maxillofacial Surgery) (Singapore), FAMS

Languages Spoken

English, Mandarin
Biography
Dr William Lim graduated with a Basic degree in Dental Surgery in 2008 with an Outstanding Undergraduate Research Prize. He then pursued a Masters in Oral & Maxillofacial Surgery in 2010. Dr Lim served as a Consultant in the National Dental Centre Singapore where he was Head of the Oral and Craniofacial Implant Program.
He has a special interest in 3-dimensional imaging with reference to diagnosis and surgical planning of cases. His clinical practice focuses on surgeries of the face, jaw and mouth, and he performs procedures such as the removal of wisdom teeth, implant and bone grafting, ridge splitting, jaw correction surgeries and more.
Dr Lim is a Fellow of the Academic Medicine Institute and is actively involved in teaching. He was awarded the National Medical Research Council grant in 2018 and has been involved in multiple research projects.
Dr William Lim currently practices at The Dental Studio (Paragon, OUE Downtown & Bishan).
Book your appointment with Dr William Lim today