In-clinic (Chairside) Teeth Whitening System
Chairside teeth whitening refers to teeth whitening that is done by a dentist in the clinic. The Zoom Chairside Teeth Whitening System is the most widely known, and that is what we use at The Dental Studio. Results can be seen after a single session of about 60 to 90 minutes.
The Zoom system uses 25% hydrogen peroxide gel, and the process is enhanced by a blue wavelength light which speeds up the breakdown of peroxide. A whitening lamp shines a gentle, blue light on your teeth to activate the process. The procedure emits virtually no heat and no harmful UV (ultraviolet) light.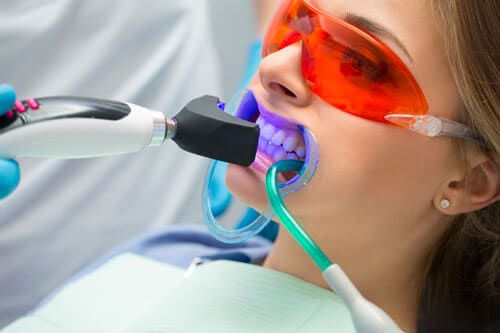 The peroxide gel breaks down to form free oxygen radicals. These oxygen radicals enter the top layer of your tooth structure, known as enamel, to whiten any discoloured substances. The gel is buffered at a near-neutral pH value and it does not damage the tooth's structure.
The Process
A short preparation to cover your lips and gums, leaving only your teeth exposed

Gel is applied and activated by the light source

During this time, you can relax, watch movies or listen to music

At the end of the whitening session, you can go home with a brighter, whiter smile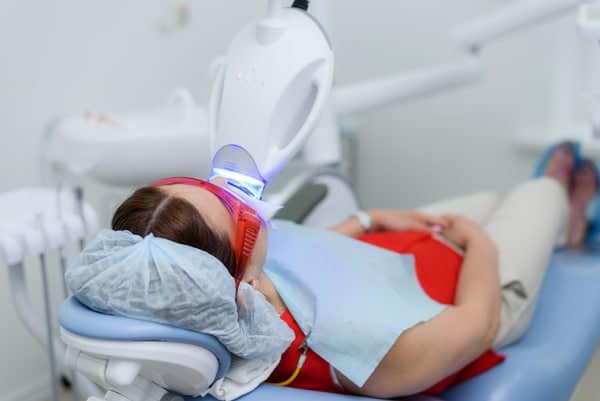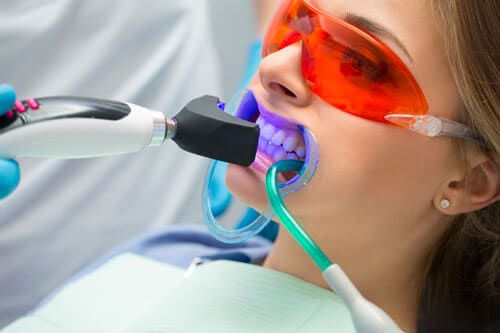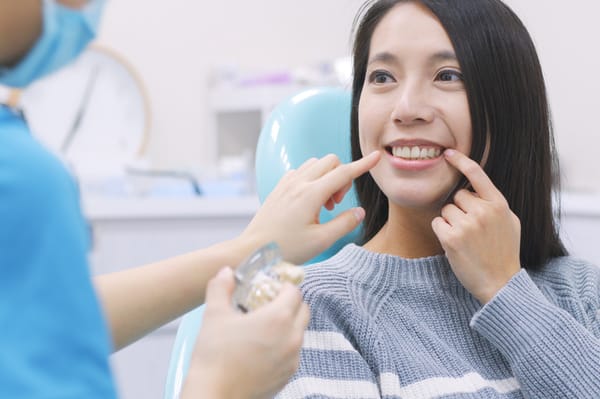 Teeth Whitening Maintenance
The colour achieved is not permanent and slowly fades over 8 months to a year. The speed and intensity of the fade vary according to individual and depends on your dietary, social, and teeth cleaning habits.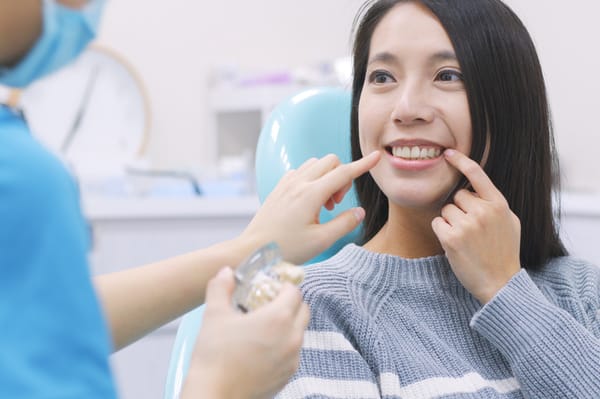 To upkeep your new sparkling whites:

Have regular visits to the dentist every 6 months to a year

Practise proper and effective tooth brushing methods and 

oral hygiene habits

Maintain the results obtained with a maintenance home whitening kit
Do's & Don'ts
What You Should Do Before Treatment
Do Practice Good Oral Hygiene Before Whitening: If you have food build-up on your teeth, it would prevent the whitening gel from reaching those areas. As such, you might not obtain desirable results. To achieve optimum results, schedule your dental check-up and cleaning right before you intend on going through whitening.
What You Should Do After Treatment
Avoid Food That Can Stain Your Teeth: The first few days after treatment are most crucial. Refrain from smoking and avoid consumption of dark liquids / foods. Brush and floss as normal using the desensitising toothpaste provided. An important point to note — the less you indulge in food that stain your teeth, the longer your results will last. 

Don't Consume Acidic Food: Avoid consumption of acidic (sour) substances up to 48 hours post whitening to reduce risk of sensitivity. Do use the desensitiser gel and toothpaste provided.
Get Your Dental Appointment Today
And a new, improved smile
Other Dentistry Services