The Dental Studio will assist you with the process of utilising your Medisave. To do so, we will need the following documents:
A photocopy of both sides of  NRIC (patient and/or Medisave account holder)

Accurate information on your plan (type of plan and name of the insurer (if any))

Completed Medisave Authorisation Form for Day Surgery with signatures by both patient and/or Medisave Account Holder(s)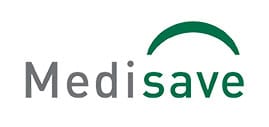 More information is available at:
Medisave & MediShield Claims: By Body Part
Examples of services applicable for Medisave:
Wisdom tooth extraction

Dental implants

Bone regenerating surgery
How to pay with Medisave:
You may use your own or immediate family members' Medisave

Out-of-pocket payment is required upfront after your visit, you will then be reimbursed by cheque within 4 weeks once your Medisave-claimable amount is approved.

The maximum amount of Medisave that can be withdrawn will be subjected to the Medisave claim limit for each bill.
Employment Health Benefits
If you are currently employed, your Human Resource Department would be able to provide you information on your medical and dental benefits and/or medical and dental insurance coverage under your company's group health insurance plan.
Private Health Insurance Plans
If you have purchased policies, you may wish to contact your insurance agent to verify your eligibility to make a claim.
International Expatriate Insurance Plans
If you are an expatriate and have an insurance plan that covers you globally, please contact your insurer to obtain information on your medical coverage. With a Letter of Guarantee (LOG), direct billing arrangement can be made with the insurer.
3. COMMUNITY HEALTH ASSIST SCHEME
Our clinics are participating under the CHAS programme, where CHAS card holders are entitled to subsidies for selected dental services.
Depending on the colour of your CHAS card, the amount of subsidy will vary, as indicated in the table below. Please present your CHAS card and NRIC when you visit our clinics. The amount that you will pay at the end of the visit will be the balance amount after deducting the subsidy.
CHAS Blue
CHAS Orange
CHAS for Pioneer Generation
Selected Dental Services

$11 to $256.50

 

subsidy per procedure




(dependent on procedure)

$50.00 to $170.50

 

subsidy per procedure




(for crown

, 

denture & root canal treatment only)

 

 

$21 to

 

$266.50 subsidy per procedure


(dependent

 

on procedure)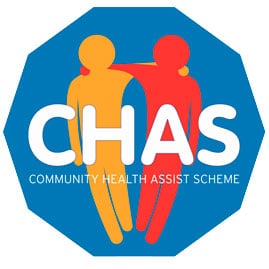 4. CHILD DEVELOPMENT ACCOUNT (CDA)
The Dental Studio is a Baby Bonus Approved Institution. CDA can be used for your child's dental visits at any of our locations.
Please present your child's identity card on the first visit with the Baby Bonus NETS Card for payment.
CDA can be used for any treatment your child requires. Common examples include:
Chairside orientation
Dental examination
Polishing
Fissure sealants
Braces
For more information about CDA, please visit www.babybonus.msf.gov.sg/