What is Invisalign® (Invisible Braces)
Invisalign® is an alternative treatment to straighten your teeth without the need for braces. The system uses 3D computer imaging technology with a series of clear removable retainers (known as aligners) to straighten crooked teeth invisibly.
The aligners can be removed for daily necessities such as eating, drinking, brushing and special events. There are no metal wires or bands that irritate your mouth and they are comfortable and convenient to wear.
Read more: Health Benefits & Importance of Having Straight Teeth
Examination: An orthodontist first examines your teeth and facial profile, and checks whether you are suitable for Invisalign or conventional braces.

Invisalign® is ideal for people who do not have severely crooked teeth.

Treatment Plan: A treatment plan would be developed specifically for you by our dentists through the Invisalign® software. Impressions of your teeth, or a scan, will be taken for the Invisalign® system to custom-mould a series of clear, removable aligners that will gradually move your teeth to a new smile.

Creation: Your aligners are created via precision mapping and design from the computer.

Wearing: You will receive a series of aligners along with instructions. Generally, you are advised to switch to a new aligner every two weeks as your teeth move.

Treatment Duration: You would be required to wear each set of aligners day and night, removing them only when you want to eat, brush and floss your teeth. Your teeth will move little by little as time goes by, and your orthodontist will review the progress regularly. This treatment usually lasts for about a year, with complex cases needing about 2 years.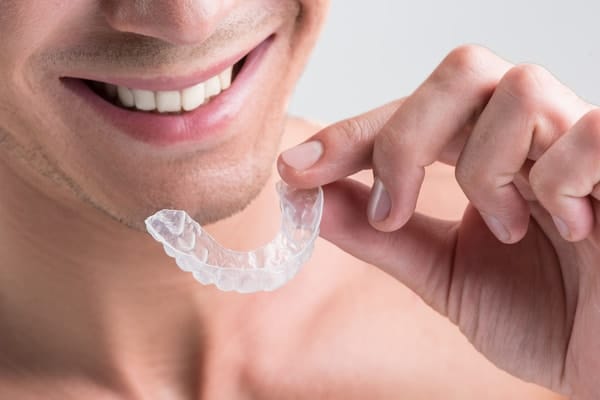 Invisalign is an excellent method to straighten your teeth and allow you to continue your life without interruption. If you think Invisalign is the right fit for you and would like to get started on your new smile, schedule a consultation now at The Dental Studio Singapore!
Get Your Dental Appointment Today
And a new, improved smile
Other Dentistry Services