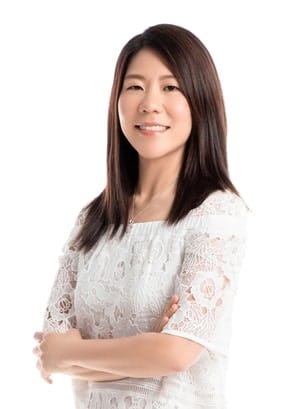 Dr Tan Wah Lay
General Dentist, Master of Dental Surgery in Implant Dentistry
General Dentist
Clinical Interests

Certification

BDSc (Hons) (Melbourne),
MDS (Implant Dentistry) (HK),
FRACDS, General Dentist

Languages Spoken

English, Mandarin
Biography
Dr Tan Wah Lay graduated as the top student of her dental cohort from The University of Melbourne and commenced her dental practice in Melbourne. She subsequently received a scholarship to complete the Master of Dental Surgery (Implant Dentistry) program at The University of Hong Kong, where she graduated with Distinction. Dr Tan later served as Clinical Assistant Professor in Implant Dentistry at The University of Hong Kong, before she returned to private practice in Melbourne. During her time in Melbourne, she also undertook clinical teaching duties at the Melbourne Dental School, The University of Melbourne.
Detail-oriented and patient, Dr Tan Wah Lay puts patients at ease and is meticulous in the provision of dental care. She enjoys all aspects of dentistry, but due to her formal training, she is particularly interested in gum disease, implant dentistry and microsurgery.
Besides being a self-confessed travel addict, Dr Tan also enjoys running, swimming, scuba diving, reading, theatre, and all genres of music. A recent renewed interest in horology also provides much entertainment.
After spending much of her adult life abroad, Dr Tan is ecstatic to be back in Singapore and start this new chapter in her professional life, helping local patients achieve their desired healthy smiles.
Dr Tan Wah Lay currently practises at The Dental Studio (Bishan).
Book your appointment with Dr Tan Wah Lay today