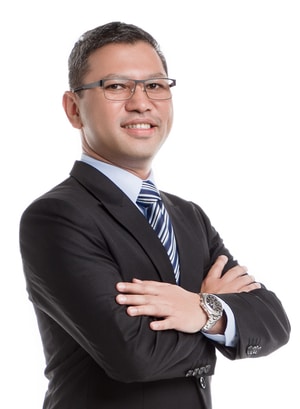 Dr Chang Fu-Gui
Clinic Head (OUE Downtown), General Dentist
General Dentist
Clinical Interests

Certification

BDS (Hong Kong), FRACDS (Australia)

Languages Spoken

English, Sinhalese
Biography
Dr Chang Fu-Gui graduated from the University of Hong Kong with a Bachelor's degree in dentistry in 2003, and received the PPDH Board of Governors Prize for graduating at the top of his dental cohort. He has been in full-time private practice since.
He provides a whole range of dental services but his main areas of focus lie with cosmetic dentistry (tooth whitening, porcelain teeth & smile makeovers), titanium tooth-implants (to replace missing/lost teeth), root canal treatment (nerve fillings to treat toothache) and tooth-grinding/bite related issues.
He carries a vast degree of experience treating both the young & old as well as local & regional/expatriate patients. In addition to being registered in Singapore, he also holds registrations with the dental councils of Hong Kong, Great Britain, and Sri Lanka.
Dr Chang is a firm believer in continuous professional education. His desire to upgrade his skills currently takes him annually to the USA where he trains at the prestigious Kois Centre for advanced dental education in Seattle.
Outside of his professional life, he has been an active Rotarian over the past few years.
In his spare time, he also enjoys photography, classical music, and golf.
Dr Chang Fu-Gui currently practises at The Dental Studio (OUE Downtown).
Book your appointment with Dr Chang Fu-Gui today