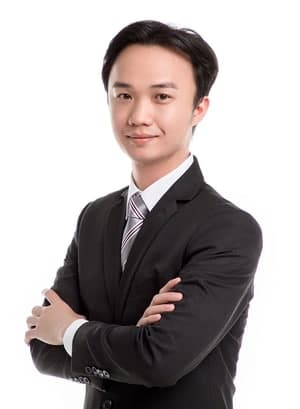 Joel Huang
Dental Hygienist & Oral Health Therapist
Clinical Interests

Dental Hygienist

Certification

Diploma in Dental Hygiene and Therapy

Languages Spoken

English, Mandarin
Biography
Joel is a licensed dental professional, who supports our dentists in cleaning, scaling, polishing, and root planning of teeth. A trained Oral Health Therapist and Dental Hygienist, he also applies various coatings and sealants and assists with the extraction of primary teeth of minors and children.
Joel obtained his Diploma in Dental Hygiene and Therapy in the year 2010 from Nanyang Polytechnic. Aside from fulfilling National Service, Joel has been practising in the private sector since graduation.
Treating kids and adults alike, Joel has a great attention to detail that he commits to the patients he attends to. He is also present at doctor-patient consultations, to give advice on dental hygiene matters and to support our dental surgeons with x-rays and anaesthesia.
Joel is a passionate and caring oral hygienist, that takes joy in helping to maintain and restore beautiful smiles. He also likes to emphasise the importance of good oral hygiene to patients in their everyday life.
Aside from giving great care to patient's gums and teeth, Joel enjoys attending Church on Sundays and keeping fit with regular swimming and jogging activities.