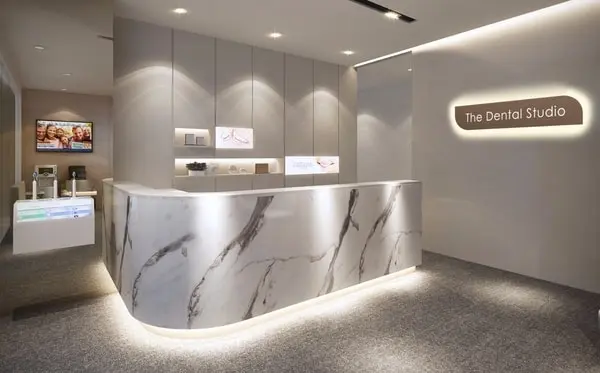 The Dental Studio at Paragon is a one-stop dental specialist centre, with both specialist and general dentists.
Our specialist dentists have undergone extensive training for their chosen field of dentistry to fully master the clinical and technical complexities it entails. Our dental specialist team consists of:
Oral & Maxillofacial Surgeons
Periodontist (Gum Specialist)
Prosthodontist (Restorative/Crown Specialist)
Orthodontists (Braces Specialist)
Specialist Dentistry Services Available:
Dental restorations such as dentures, bridges or crowns
CEREC technology, a method of CAD/CAM dentistry to create beautiful ceramic dental restorations within a single visit*.
Full mouth rehabilitation
Dental implants
Gum treatment including aesthetic gum procedures
Aesthetic dentistry
Braces including Invisalign
Jaw surgery
* Depending on the patient's condition and suitability upon consultation
Make an Appointment
Opening Hours
Mon, Tue, Thu & Fri: 9am to 6pm
Wed: 9am to 8pm
Sat: 9am to 1pm
Alternate Saturdays: 9am to 5pm
Sun & Public Holidays: Closed
DENTAL CLINIC AT OUE DOWNTOWN GALLERY
The Dental Studio at OUE Downtown, located within the CBD, provides our busy professionals with greater convenience. It is supported by a team of experienced general dentists, well-trained to treat a wide range of dental diseases, with a strong focus on aesthetic dentistry.
We also provide dental checks, regular maintenance, family dental care, and partner with corporate dental insurance plans.
The centre is equipped with digital X-Ray technology and shares its premise with our sister medical clinic, SW1 Clinic, under the umbrella of the Singapore Medical Group. 
Make an Appointment
Opening Hours
Mon to Fri: 9am to 6pm
Sat: 9am to 1pm
Sun & Public Holidays: Closed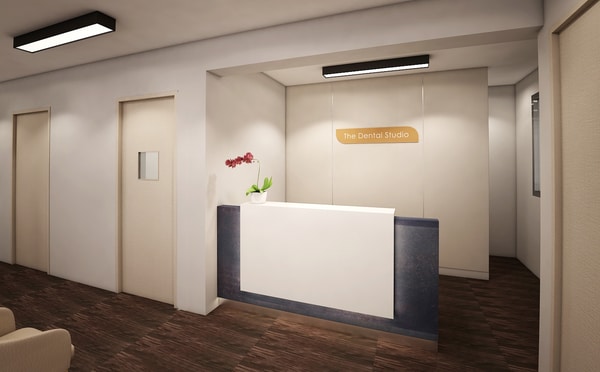 The Dental Studio at Bishan is a one-stop dental clinic for your whole family's needs. It aims to offer high-quality care conveniently at the doorsteps of Bishan residents. This branch offers a large variety of professional dental treatments, ranging from everyday procedures such as teeth extractions, fillings and root canals, to more complex procedures such as smile makeovers and braces.
Dr Tan Wah Lay, our resident dentist at Bishan is experienced in gum disease treatments and restorative dentistry, such as implants, crowns, bridges, and dentures.
Make an Appointment
Opening Hours
Mon: 9am to 9pm
Tue: 9am to 7pm
Wed & Thu: 9am to 6pm
Fri: 9am to 6:30pm
Sat: 9am to 1pm
Alternate Saturdays: 9am to 5pm
Sun: 9am to 1pm
Public Holidays: Closed